Ramekins make cooking individual and fun. We also love this as a way to do our make-ahead meals with a little extra flare. If you are like many families you just never know how many people will be home for dinner and by prepping meals (especially pasta dishes) in individual ramekins you can simple grab what you need from the freezer and throw into the oven. No more need for stale leftovers, these ceramic dishes ensure you have an easy and hassle free fresh baked meal mid-week.
Here our our favorite ramekins, from the cheap and inexpensive basics – to the more extravagant splurges. We hope you enjoy filling these with some amazing recipes.
Oven-to-Table Stoneware Ramekins, Set of 2  |  Sur La Table®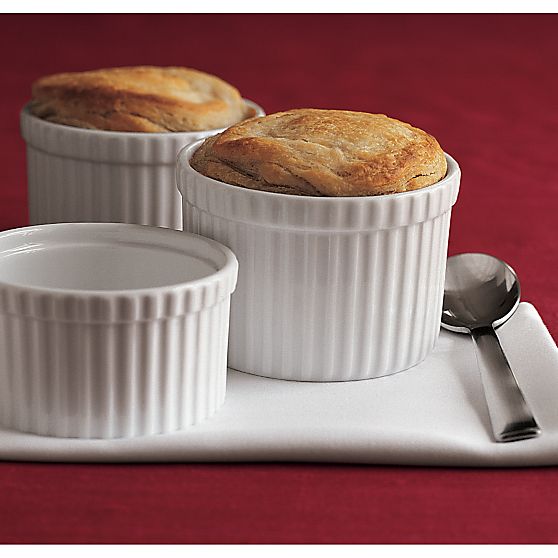 Tall Ramekin | Crate and Barrel
Threshold™ Beaded Ramekin Set of 8 – White (Small) | Target
Rachael Ray® Set of 4 Ramekins | JCPenney
Looking for dishes to make in your new ramekins? Try out this Red Cabbage Lasagna.